Today, I have something new on the blog. I get to co-host the 'weekly wrap' series with Holly and Tricia! I began following this series when I was training for my first half-marathon back in March this year. It's been a great learning experience to see what so many bloggers are up to in their pursuit of leading a more healthier lifestyle. Let's take a moment to thank the two of them for their dedication to this series. Hosting it every single week for the past two years, being on top of responding and commenting on their fellow linkers' posts, sending encouraging thoughts across the board and coordinating guest linkups – it's no ordinary feat! Thanks Holly and Tricia for bringing us all together.
I've been taking the back stage this past week with workouts. It's been overwhelming busy with moving and unpacking, as well as at work, and social life, that led me to falling sick. So, I decided to rest it up and just attend November Project's special event to keep my spirits high – the workout at the Raven M&T Stadium. If you haven't been to an NP workout, I highly recommend it. 
https://www.instagram.com/p/BXv0Pp_BsDb/

On a side note, it was an impulsive reaction to sign up for the Baltimore Running Festival. After my first half, I had no plans to run another one this year. Again, thanks to the NP peeps! Before I knew it, my credit card had jumped out of my purse into my hands and my fingers automatically registered for the event. You can call it my goal race in terms of having fun and running my very own local half-marathon for the first time. If a PR happens, it's because there was a dog chasing me towards the finish line (#scaredofdogs). I have 9 weeks to go. Still not too late to start training. The plan is to start off with a nice 6 mile long run this weekend and take it from there.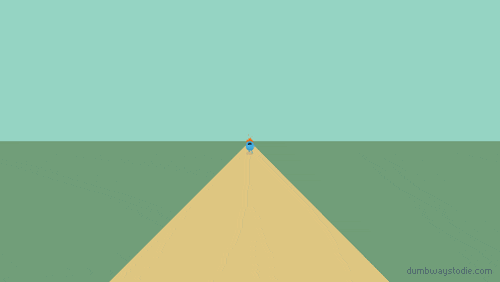 Literally, all my real life friends are non-runners. One common feedback that've I've received after my first half-marathon was that they would love to get started on running. But, that sentence is always followed by a slew of "buts".
"But, I am super slow."
"But, I haven't run since high school. I don't think I can run that fast."
"But, I lose my breath after 5 minutes and then slow down."
Since, today I am co-hosting the weekly wrap and have nothing much to tell about my last week's workouts, I thought it would be appropriate to bring my real life non-runner friends and virtual life runner friends together and discuss this topic of speed. 
No one expects you to be fast except you:

It's wonderful to have goals to be a fast runner and aim to run x min/miles. But, always remember, running is only a competition against you and only YOU. It's called PR aka Personal Record for a reason. No one will care if you ran a 6 min/mile or 12 min/mile, in the same sense, that you won't care either about them. Sure, we'll talk about how fast others run, either in awe or in a super jealous tone, but at the end, you'll be working only towards bettering yourself up. 

Relearn your childhood grit: Remember when you were a baby…Never mind… I don't think anyone remembers that. But, if you ask your mom, you were born unable to keep your head in position. You slowly progressed to being able to flop on your tummy, then you learned to push yourself up and crawl, then you learned to stand up and only after that you learned how to walk. Running is similar! Nothing comes to you overnight. It takes hell lot of perseverance, tears, tries, giving ups, trying again, to be even able to run your first ever goal – say a mile non-stop. Do you recall the story of the hare and the tortoise; even the tortoise reached the finish line ultimately. All it had to do was try. 
Join a group if you have no clue about anything:

Take that advice from me, someone who was really intimidated to join a running group

 due to fear of being judged for being super slow, not able to catch up with people, being the loner in most group runs, etc etc. It still makes a HUGE difference to join a running group. You can see people who are well ahead of the curve and that's all that's needed to keep your aspiration alive. Once mentally you're attuned to your goal, physically, the body just becomes a slave to your mind. 
That's all I have to say about running (that's a lie). As always, we runners LOVE talking about running and giving all the advice we have even if you didn't ask. So, just imagine, if you did ask! We would love for you to join us, even for the deadly slowest run with you, if it means that we'll get another soul hooked into this amazing lifestyle. Below you'll find so many fantastic bloggers telling you their stories. Drop by their blogs. Each one of them will have an amazing 'how they got started' post. I am sure you'll find at least one that resonates with you.
For all you guys who already are in the runners' cult, don't forget to use the button below and link-up to share your story. Also, if you have any quick one-liner advice for the newbies, drop it below in the comments. Let's spread this running love! Run Happy!