As much as I love reading race recaps, I definitely do love writing them as well. I've come to realize that running (and any workout) is a lifelong commitment. It is all about doing the homework and working hard each day….in silence (hard to do that with social media…oh well). Racing on the other hand is like mini checkpoints that help me assess how I am doing and areas in which I can improve upon.
I am one of 'those' who runs regularly but races rarely. Today, I returned to racing after a brief stint post my first half-marathon to come run the Baltimore Women's Classic 5k. After a 6-month rigorous training to get myself fit enough to stand at the start line of my first half-marathon, I knew I needed something light for myself and I spent a few weeks running for pleasure instead of a certain number of miles to attack each day.
The BWC 5k seemed like the apt choice for my next race. Plus, it was an all women's race. After all, we women run the world. Girl Power! The race supports Cancerve, an organization involved in improving the overall well-being of cancer patients and survivors. Did I already mention that this was my fifth 5K. I didn't realize it until this morning. Good cause, all women's race, no goals (except fun of course) and 5th 5K celebration – I'll take it!
There is barely anything to report for 5Ks.
Mile one – felt awesome and went out too fast
Mile two – felt horrible and regretted going out fast
Mile three – gave it all that's left in the tank and reached the finish line
That has always been me for 5Ks and so was today as well 🙂
https://www.instagram.com/p/BVxJhnZhkJX/
I did finish in one piece and as always, with a big smile on my face. But, this race was such a humbling experience and a couple of lessons well learnt:
I prefer slow painful death :
While 5Ks are over in a blink, they feel so terrible. Haha! I never thought I would say this, but I do prefer running 13.1 miles instead of 3.1 miles. I am yet to run a 5k where I would feel like wonder woman from start to end. It takes me around 2 miles to find my groove and in 5Ks, by then you can hear people yelling 'You're almost there'. 
Someday….may be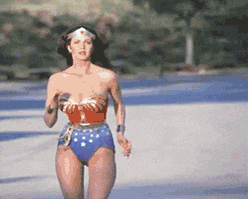 Never take your body for granted:
Or anything for that matter… We may be a novice or an elite, yet we all have our days when some things are just beyond our control. If I were to choose my first half-marathon to be the best I have felt at any race ever, today's 5k was the exact opposite end of the spectrum. On the brighter side, I have my extremities, so any race from now on, should be better than today (hopefully!).
Today's feels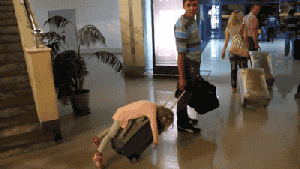 Be prepared and smart:
We all have our weather preferences. Although it takes forever to get out of the door, I do prefer two layers of tops and bottoms, double insulated gloves, the biggest ear plugs, extra warm thick socks – I'd take that any day over warm shorts weather. Dreaming today of wintry chills did not help running in a sort of brutal 77 F with 56% humidity. I really need to work on hydrating better, embracing the sweat, and powering through the humidity.
My preference…really though!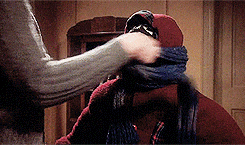 Always Smile:
My good friend at CCR gave this advice that 'It takes more muscles to frown than smile'. So, always smile no matter how south things go. Today, right around 2.8 miles, I was running beside this old woman who looked like she really needed a cheer. I know the power of a shout out from a random stranger! I decided to cheer her up. She hustled up, ran past me and dashed to the finish line. That brought a huge smile on my face. I would be so blessed if at her age, I was half as healthy as she was. Not to forget, her mental grit and enthusiasm.
(Smile…Well…not like this exactly)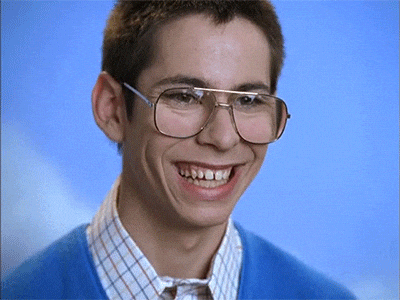 Today was such a fun race!! A pretty medal, pretty race shirt, ice cold towels and a rose for every finisher at the end – I do love this race and will come back again. And now, it's time to think about that 6th 5K in September, recharge my spirits, reflect on lessons learnt and begin training with fresh vibes and new motivation. In the meantime, some foam rolling, good food and Netflix binging (#Riverdale) to wrap up this relaxing Sunday.
(The medal right in the center)
(I'm linking up with Courtney of Eat Pray Run DC for her Training Recap linkup and HoHo and Tricia for the Weekly Wrap! Do stop by their blogs to check out all the inspirational stuff they are up to. Trust me. You won't be disappointed.)
*****